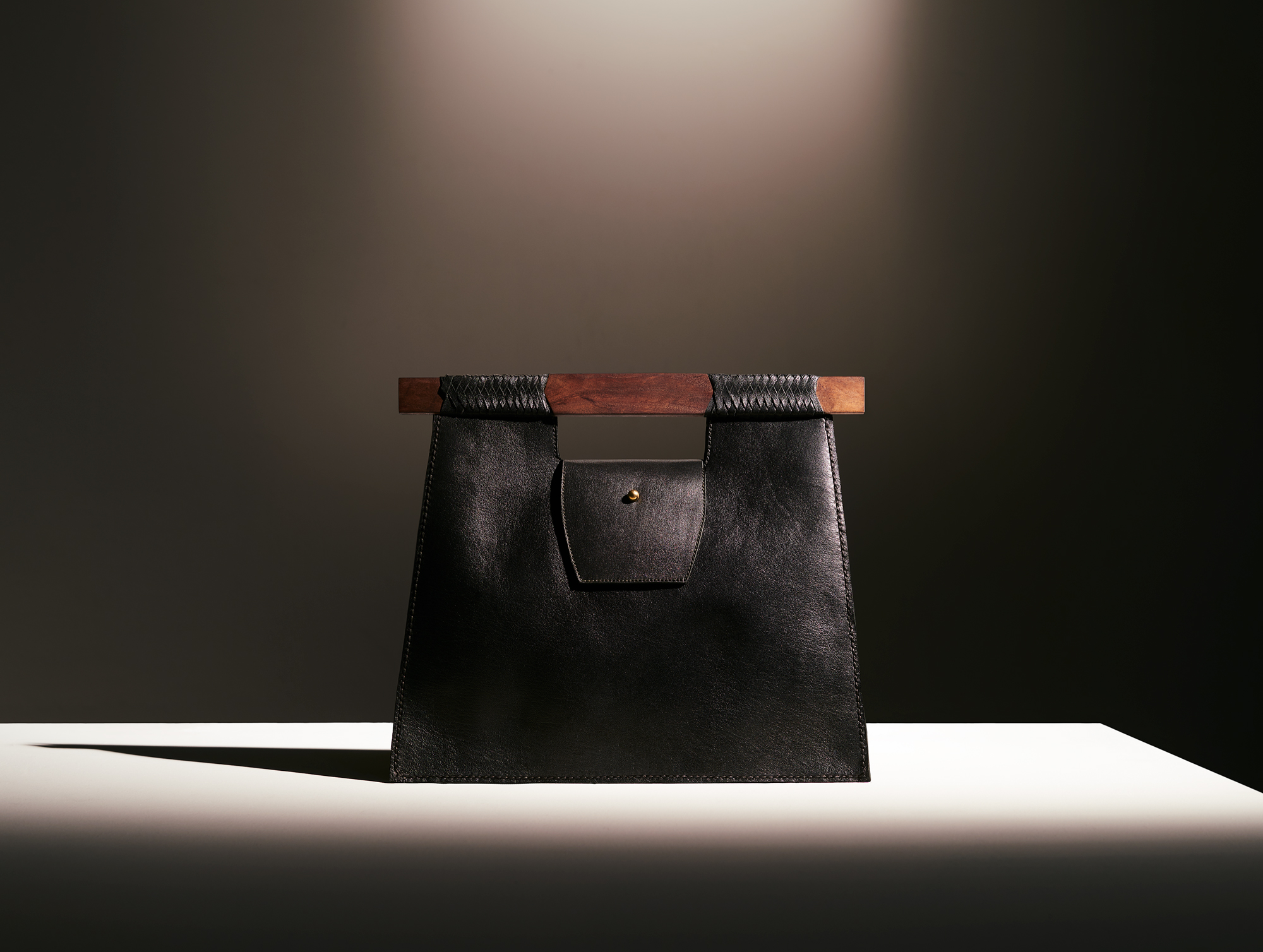 Frame
Frame is a classic handbag that is light to hold and generous in size. It follows a symmetrical format of two large central pockets. A single solid brass stud provides a secure closure. Two timber handles have been carved and fastened with single strand braids.
The timber components of Frame have been cut from a single Dogwood Acacia coriacea tree killed by wildfire and recovered from the remote Tanami Desert. Its grain is dense, complex and gnarled by seasons of rapid growth followed by stretches of dry.
Kangaroo leather tanned from the largest and oldest animals provides a rich and storied grain with the substance and strength to be depended on for years to come. Braiding has been employed for its beauty and exactness in fastening structural components - a nod to the skills and knowledge of the stockmen and women who engineered the tools of their lives with elegance from basic materials. Each braided strand has been hand cut from the same hide as the individual bag panels.
There is an internal phone sleeve and two pen sleeves.
Ordering:
Each bag is handmade by James B. Young in his Alice Springs workshop.
Materials

Outer: Full grain vegetable tanned Kangaroo leather
Lining: chrome tanned kangaroo leather
Hardware: Solid Brass Sam Browne pouch stud
Braiding: Hand cut vegetable--tanned Kangaroo leather
Handle: Dogwood Acacia coriaceae
Stitching: side seams are closed using a traditional saddle stitch with a hand rolled, waxed and dyed linen thread. Elsewhere machine stitching with polycotton
Dimensions
30.5cm wide x 26.5cm tall x 9.5cm deep
Phone sleeve: 10cm wide x 12 cm tall